Welcome To Healthy Smile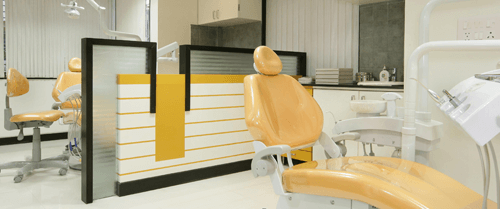 Thank you for choosing healthy smile to help you to maintain good oral health. We respect your trust and confidence. We are committed to making each visit a very pleasant and enjoyable experience. Rendering is caring, quality dental care in a pleasant and friendly atmosphere is of great importance to us..
Know More
Why Choose Us?

Scheduled Appointments
We understand that time is precious for you and we take care that our patients do not wait for more than a few minutes at the reception area. We at healthy smile follow the appointments strictly with the help of practice management software.

Stringent Sterilization Norms
Infection control is the first priority at the healthy smile dental clinic. We follow stringent sterilization norms. All our instruments are sterilized and autoclaved after it is used once.

Modern Equipment
Dentistry is impossible without dental materials &equipment's. We at Healthy Smile keep our facility armed with latest equipment & material which enables us to provide latest treatment options to our patients.
" Taking total care of your teeth and oral tissues "
NOT SIMPLY TREATING THEM
What Our Patient's Say
"Very good work done by the doctor. I am satisfied."

"Dear sir, This is Mr K Seethraman from CSIR-NML would like to inform you that, one of your patients from my office recommended you as a good doctor. But I am going one step further to also to recommend you as a great human being and a fine gentleman. I had been taking treatment for dental problems for more than 4 years, but you solved it within week Thanks. I found more healing in your inspirational treatments. Doctors like you replace the Fear of Illness with Trust in Recovery. Thanks"